Portugal vs Lithuania
ACESTREAM:  2906cffd84e98799745204bfc4a0b2c18eb66eb7   [SKYSPORTS] HD
Liverpool new No.1 Adrian says that Liverpool is like his family now, the goalkeeper has been at the helm of affairs in the post since Liverpool's Allison has been injured, he has helped the team won against Chelsea in the super cup and also Arsenal in matchday game 3.
Adrian's Journey So Far
Adrian left West Ham on a free last summer losing his position in the first team to Lukasz Fabianski, whose brilliance between the posts after signing from Swansea the previous summer relegated the Spaniard to bench-warming duties for most of last season.
The last time the 32-year-old featured for the Hammers was back in January when he conceded four goals in a loss at Wimbledon in the FA Cup fourth round.
After He did not see game time in the Premier League for the entire campaign, it was not a surprise when Adrian's adventure in east London came to an end in June, six years after joining from Real Betis.



While waiting for new employers, Adrian returned home to Andalucia, keeping himself fit by training alone with semi-professional side Union Deportiva Pilas in Spain's sixth tier.
It was then that a phone call from Merseyside (Liverpool) turned his whole world upside down, as Adrian explains: "I was on holiday in Seville training by myself from the beginning of July, to get me ready if the opportunity came to sign for another club.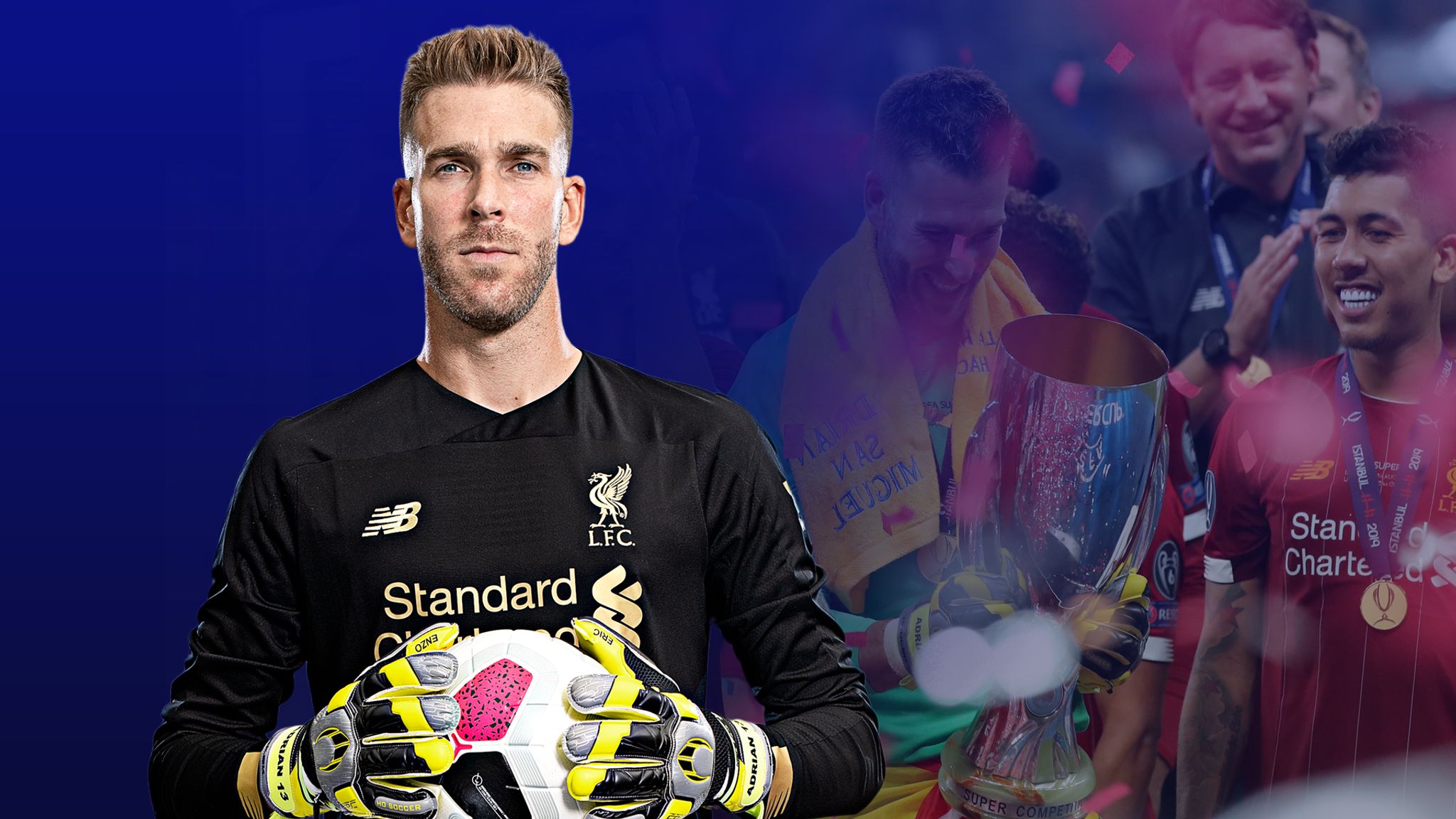 "We had a few offers on the table from Spain and outside Europe, we then had a call from Liverpool saying they had sold Simon [Mignolet] and I was their first choice.
"And at that moment all I could say was 'OK, let's stop the other ones, this is a top priority for me to return to the Premier League and with a big club like Liverpool.'



"They sent me the proposal, we studied and accepted it. And after some quick negotiations, I came here, did the medical test and signed the contract."
It did not take long for the 'Goalkeeper to feel part of the Liverpool family, eased in by one of those now characteristic bear hugs from the always smiling Manager Jurgen Klopp.