Dustin Poirier versus Dan Hooker certainly has fight fans excited for UFC Fight Night on Saturday.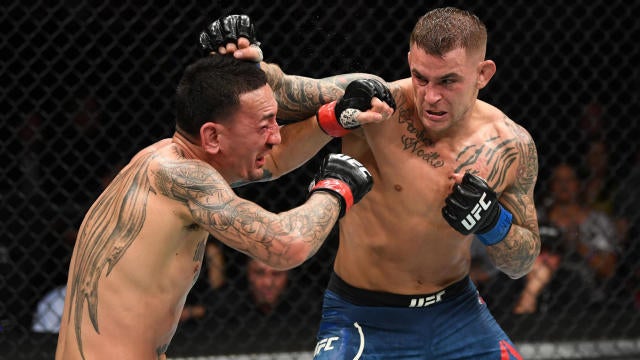 Former interim lightweight champion Dustin Poirier will fight surging contender Dan Hooker in the main event of a show set to take place on the 27 June according to reports. It was first reported the match-up had been booked but it's now confirmed. This fight is going to hold at the UFC Apex Facility but this depends upon travel restrictions being lifted to allow Hooker to fly from New Zealand to the United States.

What's your bold prediction for Saturday?
Helwani: The easiest prediction to make is that Poirier vs. Hooker will be an interesting fight, but that doesn't seem very bold, now does it? How about; Perry vs. Gall will be weird in some way, shape or form? No? How about: Gian Villante won't stick around at heavyweight after this? Nah. OK, I'll go with: Poirier vs. Hooker won't end in a finish. It'll go the distance. Final answer.


Murphy: We've seen a diminishing finish rate in each of the past three events at the UFC Apex facility, particularly among more experienced fighters on main cards. It's a surprising trend in the smaller Octagon, and I think it will stop in this final Apex event until August.