Thiago only has to wait 48 hours and just a training section with his teammate to make his Liverpool debut and he gave Klopp reason not to regret signing a high profile player like him.
He looked at home in his new surroundings from the moment he was brought in for the Red skipper at half time. The circumstances look favorable for him with Chelsea already reduced to 10 men shortly before the break. But it was still surprising how quickly blend into the team and he started orchestrating proceedings.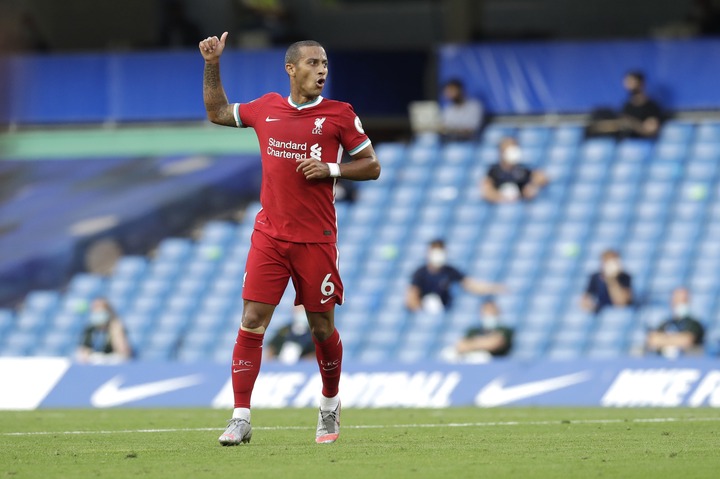 The 29-year-old has been brought to Liverpool to give them some depth and something different, to add greater guile to a midfield.
With his display of quality on the pitch. the evidence of his first 45 minutes, shows exactly what he will do.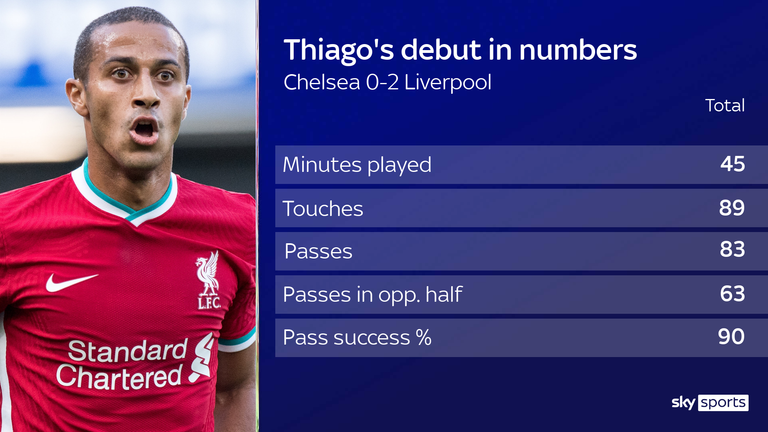 In total, there were 89 touches and 83 passes, 75 of which found a Liverpool team-mate. Only three Liverpool players saw more of the ball than him and despite Thiago only playing half of the game. He made more passes than any Chelsea player and made more in the opposition half than any of his team-mates.
Thiago Alcantara had only taken part in one full training session with his new Liverpool team-mates ahead of the trip to Chelsea. "I didn't think for a second about starting him today," Jurgen Klopp told Sky Sports before kick-off at Stamford Bridge. "No chance."