Paris Saint-Germain striker Kylian Mbappe was an unusual substitute at the French Cup final after suffering from an ankle injury coming from a horrible tackling in the first half of the French Cup final.
Mbappe was brought down from behind by St Etienne captain Loic Perrin in the 26th minute of the competition, with the challenge leading to the defender giving his matching other by the referee giving him a straight red.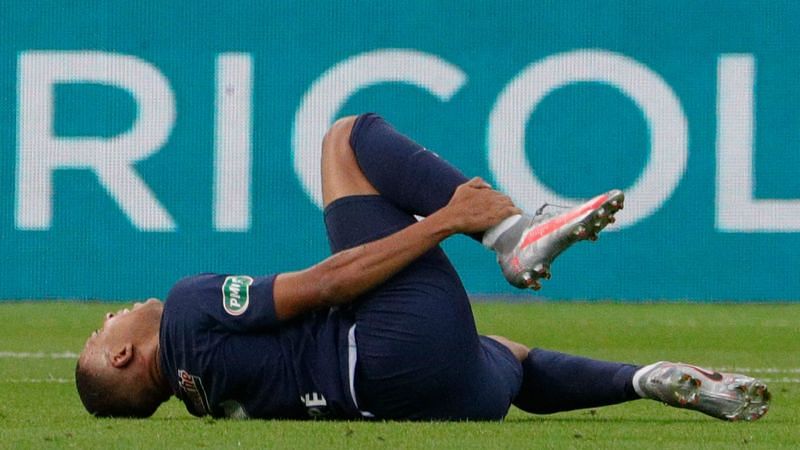 PSG was only able to grab the winning goal and the only goal of the match in the 14th-minute from Neymar as football activities returned back to the country after four months due to the coronavirus outbreak.
Mbappe was later on seen limping through the stadium on crutches during the second half, leaving doubt about his fitness to be able to participate in PSG's upcoming schedules.
PSG will be facing Lyon in their League Cup final and have a Champions League quarter-final against Atalanta to worry about coming up next month, missing out on the 30 goals striker is a real deal killer for them.